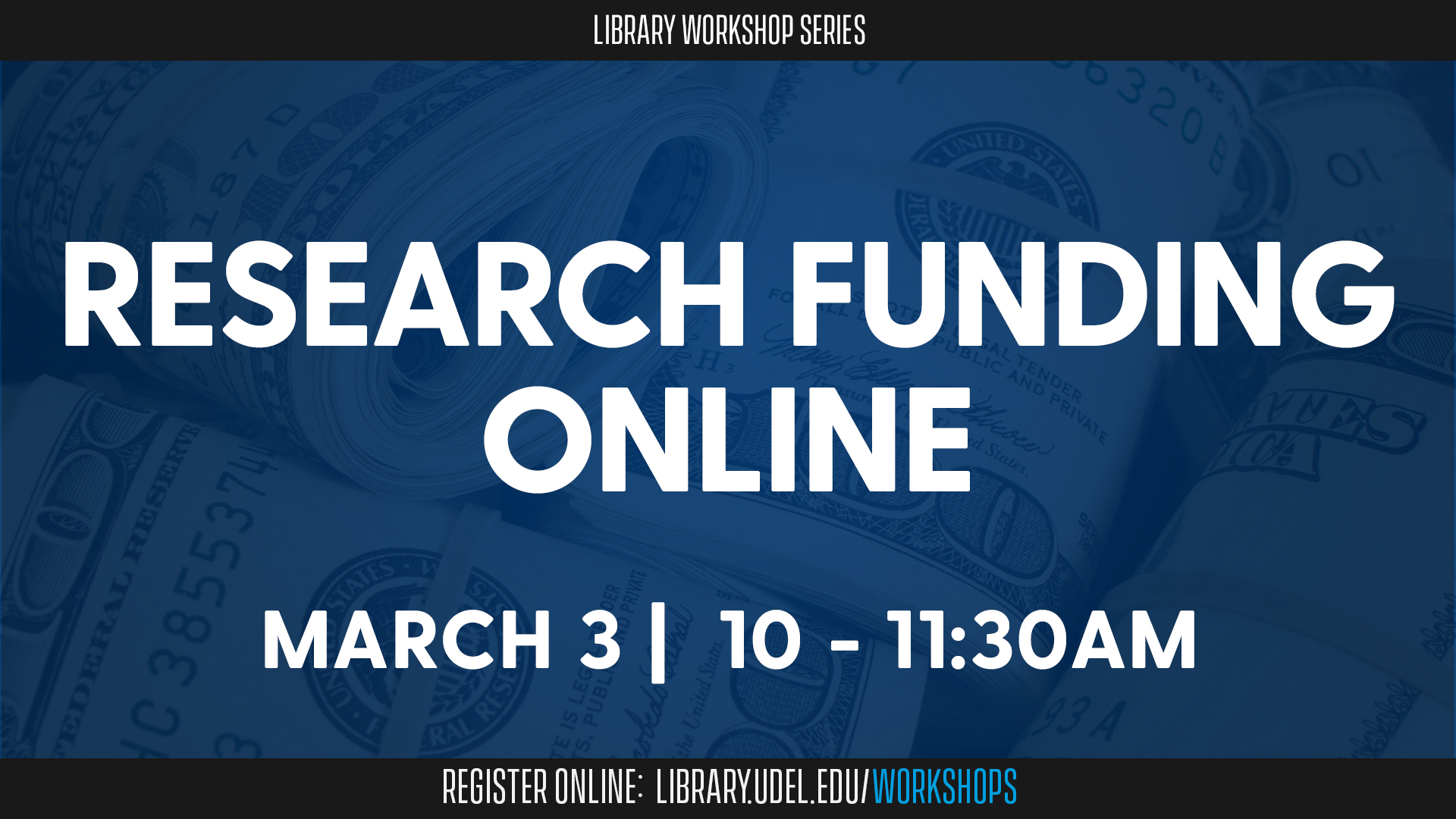 This event has ended.
University of Delaware Library, Museums and Press
About this Event
Researchers know that acquiring funding is hard work.
During this virtual workshop, get strategies for how to identify and approach the appropriate funders to maximize your efforts. You'll explore techniques for searching databases, locating additional grant information on the internet, and using alerting services.
The workshop will focus on three databases—the Foundation Center Directory Online, Foundation Grants to Individuals Online and COS Pivot—that provide information on identifying potential funding resources, such as grants from private foundations, corporations and government agencies.
This workshop is open to UD students, faculty and staff. It will be led by Alison Wessel, social sciences librarian.
Registration is required. Once registered, you will receive an email with details on how to join the workshop via Zoom.