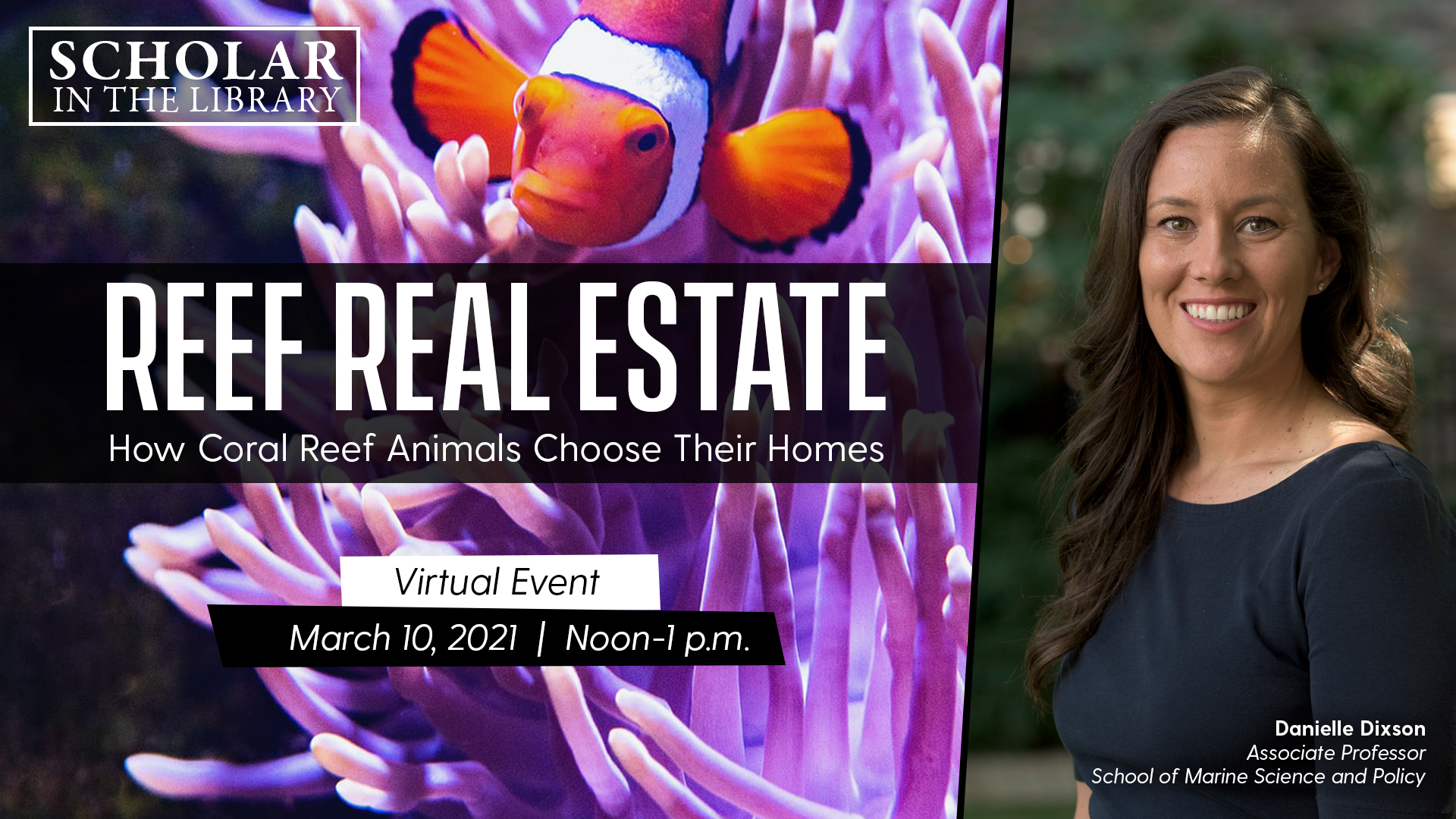 This event has ended.
University of Delaware Library, Museums and Press
About this Event
Coral reefs take up less than one percent of the ocean floor, yet are home to more than 25 percent of the ocean's creatures. Most coral reef organisms don't move more than 5 meters from the initial habitat they choose.
Habitat selection is one of the most important decisions an animal can make as it impacts the amount of food available, mating opportunities, predator threats and the introduction to the social group.
During this talk, join Professor Danielle Dixson as she discusses her research on what information tiny fish and corals take into account when choosing a coral reef. Together, you'll explore what makes a good reef good; what makes a bad reef bad; and what animals do when the habitat they selected is under threat from natural disasters, other animals or human-caused disturbances.
This type of research on an ecosystem as complex as a coral reef can help inform conservation and restoration techniques right here in Delaware Bay.
Danielle Dixson is an associate professor in the School of Marine Science and Policy at the University of Delaware. Her research interests include marine ecology; behavioral ecology; and impacts of ocean acidification, invasive species and chemical pollution.
Registration is required. Once registered, you will receive an email with details on how to join the event via Zoom. Please register at:
https://udel.zoom.us/webinar/register/WN_f0PqFqb1RlWF9GMvsm8FpQ
Technical support for this event is generously funded by the Friends of the University of Delaware Library.
Lecture
Scholar in the Library