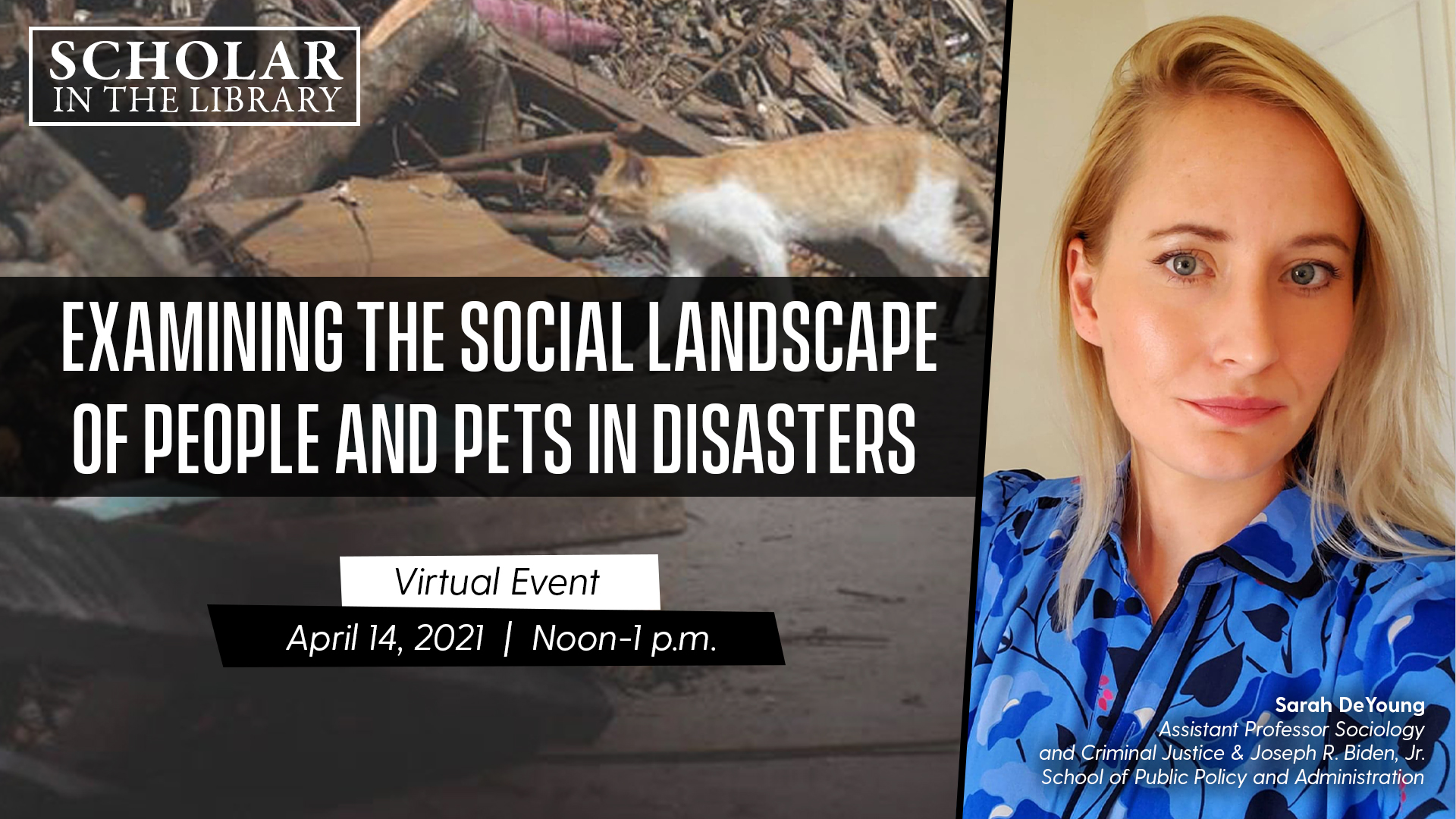 This event has ended.
University of Delaware Library, Museums and Press
About this Event
What happens to pets during a disaster? Explore this question with Professor Sarah DeYoung, who has done extensive fieldwork on animals in disasters, by delving into issues like evacuation and sheltering, policy problems, and research findings.
DeYoung will also discuss how the pandemic has affected people with pets as well as human-animal interactions.
Sarah DeYoung is a core faculty member of the University of Delaware's Disaster Research Center and an assistant professor in the Department of Sociology and Criminal Justice and the Biden School of Public Policy and Administration. Her core areas of research include evacuation decision-making, maternal and child health in disasters, and human-animal interactions in disasters and crises.
Registration is required. Once registered, you will receive an email with details on how to join the event via Zoom.
Please register at:
https://udel.zoom.us/webinar/register/WN_Octh4uckStWOQB61A99ESA
Technical support for this event is generously funded by the Friends of the University of Delaware Library.
Lecture
Scholar in the Library