Postcards from Delaware: A Conversation with the Curator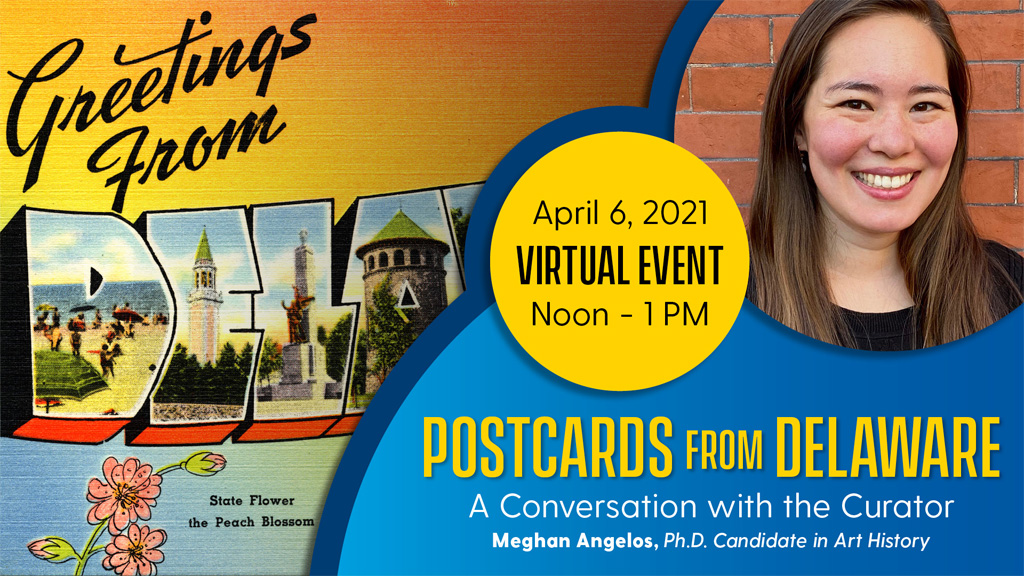 This event has ended.
About this Event
Lecture
Special Collections and Museums
Postcards have long been part of American material culture, yet they didn't always look like they do now. The online exhibition Greetings from Delaware: A Century of Postcards charts the history of Delaware postcards from 1898 through 2009, showing how postcards have changed over time and how different Delaware locales have developed throughout the last century.
Join Meghan Angelos, curator of the exhibition, to discuss some of her favorite postcards on view and to explore a few postcards from our collections that weren't included in the exhibition. You'll also learn more about real photo postcards—postcards where the photograph was printed directly on the card, meaning that it was created by a light-sensitive chemical reaction rather than an inked plate.
Meghan Angelos is a graduate assistant in Special Collections. She is a fourth-year Ph.D. candidate in art history, studying the history of photography. She has previously held internships at private collections and museums, including the Art Institute of Chicago, the Princeton University Art Museums, and the Museum of Fine Arts, Boston.
Lecture
Special Collections and Museums