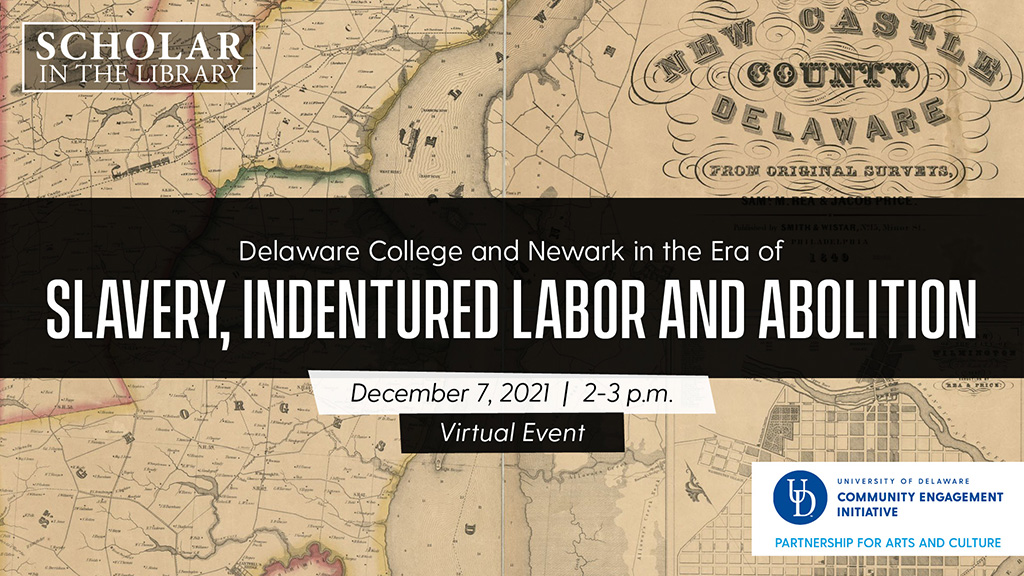 This event has ended.
University of Delaware Library, Museums and Press
About this Event
Using materials from Special Collections and University Archives, students in the fall 2021 seminar Race and Inequality in Delaware have been investigating the history of the University of Delaware in the age of enslavement and emancipation.
Join the seminar's students and faculty as they share their research on Delaware College's ties to slavery, and its relationship to neighboring communities of indentured, enslaved and free people of color in the 1830s to 1850s.
Inspired by the UD Antiracism Initiative, Race and Inequality in Delaware is the first in a series of team-taught seminars that examine legacies of slavery and dispossession in Delaware's past, and ask how to redress these histories in the present. Professors Laura E. Helton and Dael Norwood will be joined by their students for this presentation.
Registration is required. Once registered, you will receive an email with details on how to join the event via Zoom.
Lecture
Scholar in the Library