A Message from the Vice Provost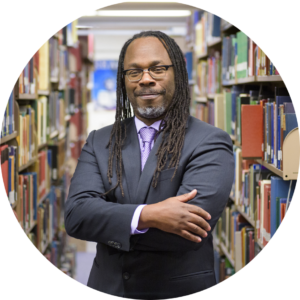 As the University plans for the phased reopening of campus, the Library, Museums and Press is doing our part to find ways to offer our most critical in-person services while maintaining health and safety guidelines.
The Library offers resources and support you need to succeed during this time. On the Library website, you'll find online resources to help you teach, learn and research remotely. Through our Ask the Library service, you can speak with librarians via chat, email or text message. With online exhibitions, such as Beat Visions and the Counterculture and Votes for Delaware Women, you can explore the culture and history normally on display in our galleries from the comforts of home.
At this point in the semester, Morris Library is typically buzzing with energy and excitement as students prepare for finals and the end of the semester. While we aren't able to be together in person, we encourage you to reach out for support on your final projects and papers and take a moment to de-stress with some virtual Stress Less activities.
To stay up to date with when and how the Library reopens, check our website for updates, like us on Facebook or follow us on Twitter.
I look forward to seeing you in person again soon. Until then, I hope you and your loved ones are safe and well.

Trevor A. Dawes
Vice Provost for Libraries and Museums and May Morris University Librarian