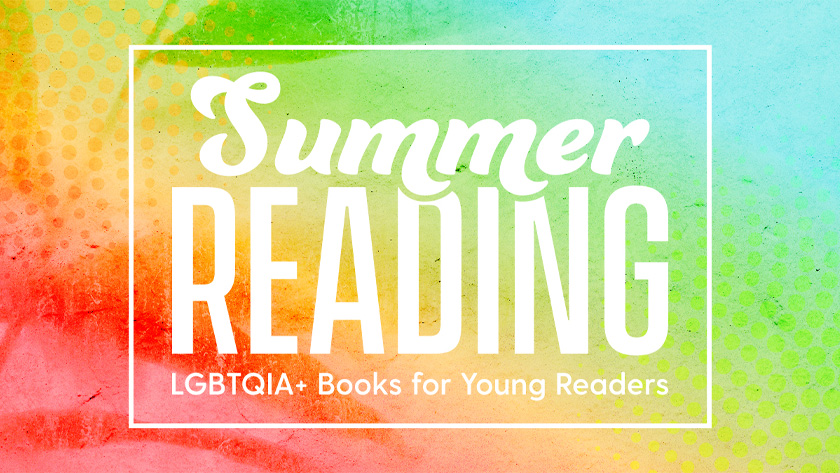 10 LGBTQIA+ Books for the Young Reader's Summer Reading List
Selected by Meghann Matwichuk, our children's literature subject librarian, these picture books and young adult novels will help you celebrate and discover LGBTQIA+ stories and experiences throughout the summer.
UD students, faculty and staff can check out these titles through the Library Pickup Service.
—
Picture Books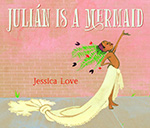 Julián Is a Mermaid by Jessica Love
While riding the subway with his abuela, Julián sees three women in spectacular mermaid costumes. When Julián gets home, all he can think about is dressing up just like the ladies in his own fabulous mermaid costume. But what will his abuela think about how Julián sees himself? This story of self-love is a celebration of individuality.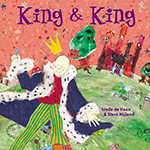 King & King by Linda de Haan and Stern Nijland
Once there lived a lovelorn prince whose mother decreed that he must marry by the end of the summer and take over as king. In this contemporary tale about finding true love and living happily ever after, the search to find the prince's perfect match is a success as it leads to the merry wedding of the prince and his better half, Lee.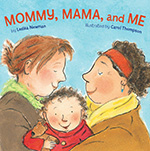 Mommy, Mama and Me by Lesléa Newman and Carol Thompson
From hide-and-seek to dress-up, bath time and kisses goodnight, there's no limit to what a loving family can do together. In this delightful tale that highlights the loving bond between parents and children, a baby enjoys an array of fun activities with their two mommies.
Young Adult Novels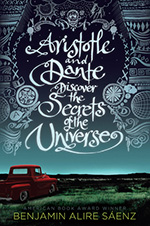 Aristotle and Dante Discover the Secrets of the Universe by Benjamin Alire Sáenz
Aristotle is an angry teen with a brother in prison. Dante is a know-it-all who has an unusual way of looking at the world. When the two meet at the swimming pool, they seem to have nothing in common. But as the loners start spending time together, they discover that they share a special friendship—the kind that changes lives and lasts a lifetime. It is through this friendship that Ari and Dante will learn the most important truths about themselves and the kind of people they want to be.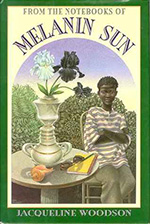 From the Notebooks of Melanin Sun by Jacqueline Woodson
Teenager Melanin Sun's comfortable, quiet life is shattered when his mother reveals she has fallen in love with a woman. Now Melanin has many decisions to make: Should he stand by his mother even though it could mean losing his friends? Should he abandon the only family he's ever known? Either way, he is about to learn the true meaning of sacrifice, prejudice and love.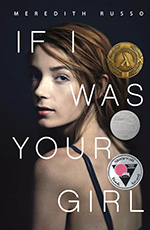 If I Was Your Girl by Meredith Russo
In this love story about being seen for who you really are, Amanda Hardy is the new girl in school who wants is to make friends and fit in. But Amanda is keeping a secret, and she's determined not to get too close to anyone. Then, she meets Grant and can't help but start to let him into her life. But Amanda's terrified that once she tells him the truth about her past, he won't be able to see past it. The secret? At her old school, she used to be Andrew.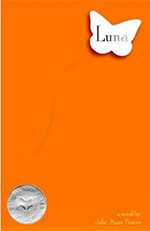 Luna: A Novel by Julie Anne Peters
Regan's brother Liam can't stand the person he is during the day. In the secrecy of his basement bedroom Liam transforms himself into his true self, Luna, with help from his sister's clothes and makeup. Now, everything is about to change: Luna is preparing to emerge from her cocoon. But are Liam's family and friends ready to welcome Luna into their lives? This is a novel about a transgender teen's struggle for self-identity and acceptance.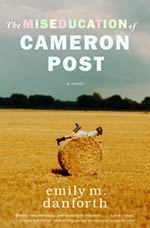 The Miseducation of Cameron Post by Emily M. Danforth
After the death of her parents, Cameron Post moves to Montana to live with her conservative Aunt Ruth and her well-intentioned but hopelessly old-fashioned grandmother. There, Cam meets Coley Taylor, a beautiful cowgirl, and the two forge an unexpected and intense friendship. As the friendship looks like it could lead to more, Aunt Ruth sends her niece to a gay conversation therapy center, bringing Cam face-to-face with the cost of denying her true self—even if she's not exactly sure who that is.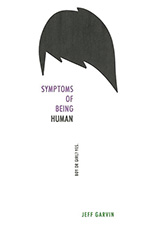 Symptoms of Being Human by Jeff Garvin
Riley Cavanaugh starts an anonymous blog to vent pent-up feelings and tell the truth of what it's really like to be a gender fluid teenager. But just as Riley's starting to settle in at a new school, the blog goes viral, and an unnamed commenter discovers Riley's real identity, threatening exposure. Riley must make a choice: walk away from what the blog has created—a lifeline, new friends and a cause to believe in— or stand up, come out and risk everything.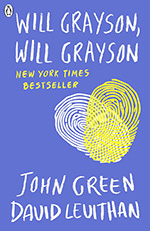 Will Grayson, Will Grayson by John Green and David Levithan
When two teenagers living in the Chicago suburbs—each named Will Grayson—cross paths, their worlds begin to collide and their lives intertwine when one Will begins dating the other's best friend. With a push from friends new and old, Will and Will begin building toward respective romantic turns-of-heart and the production of a rather memorable high school musical.