Curator's Talk: Walt Whitman in His Time and Ours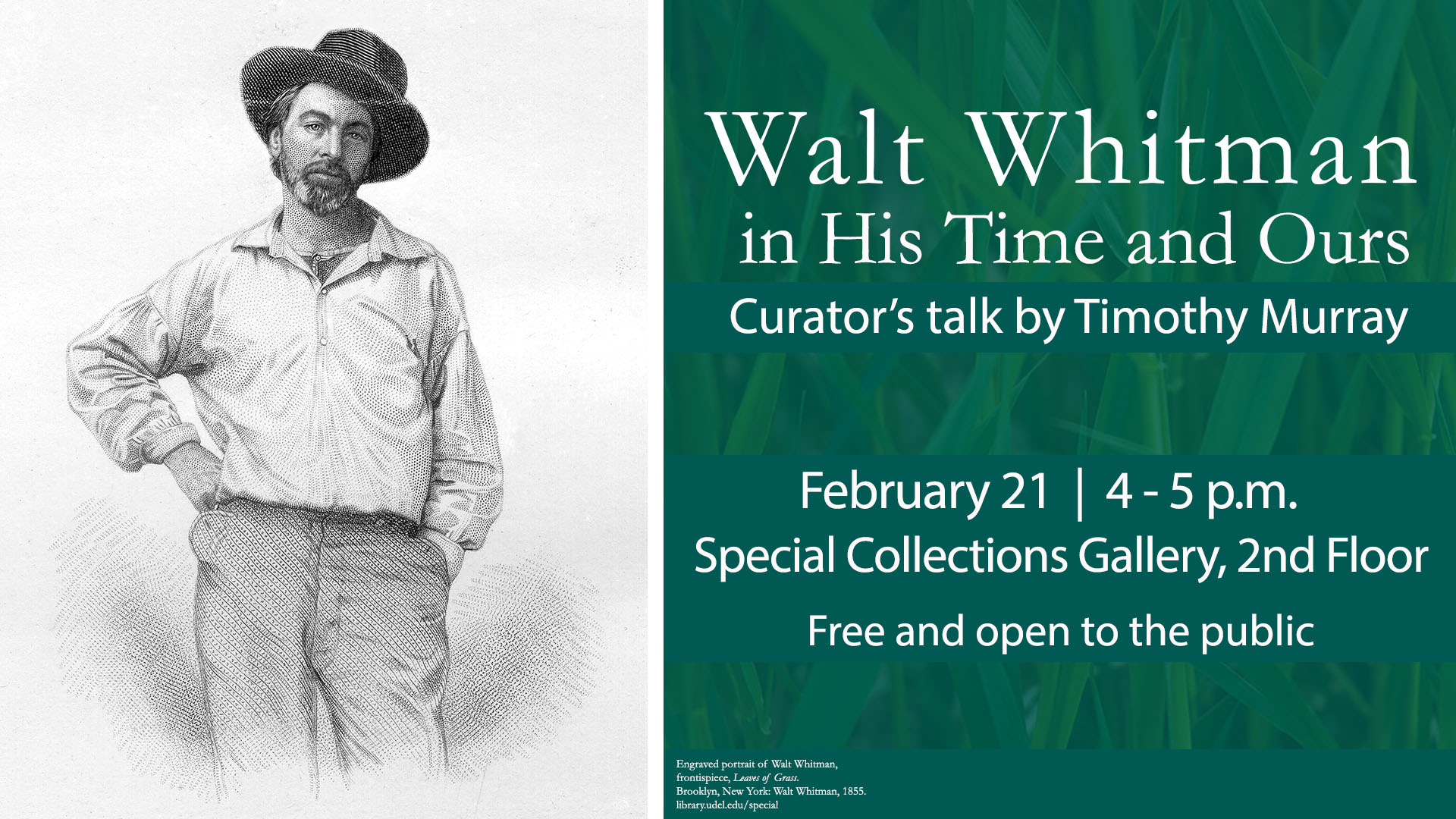 This event has ended.
University of Delaware Library, Museums and Press
Special Collections Gallery
About this Event
Gallery Talk
Special Collections and Museums
Join Timothy Murray, head of Special Collections, for a gallery talk on the exhibition Walt Whitman in His Time and Ours.
Born in 1819, Walt Whitman is considered the greatest American poet of the 19th century. To celebrate Whitman's bicentenary, this exhibition examines his life and work in the context of the era in which he lived, exploring Whitman's influence on American life, culture and other writers through his time to the present.
Gallery Talk
Special Collections and Museums