Getting Started with Text Mining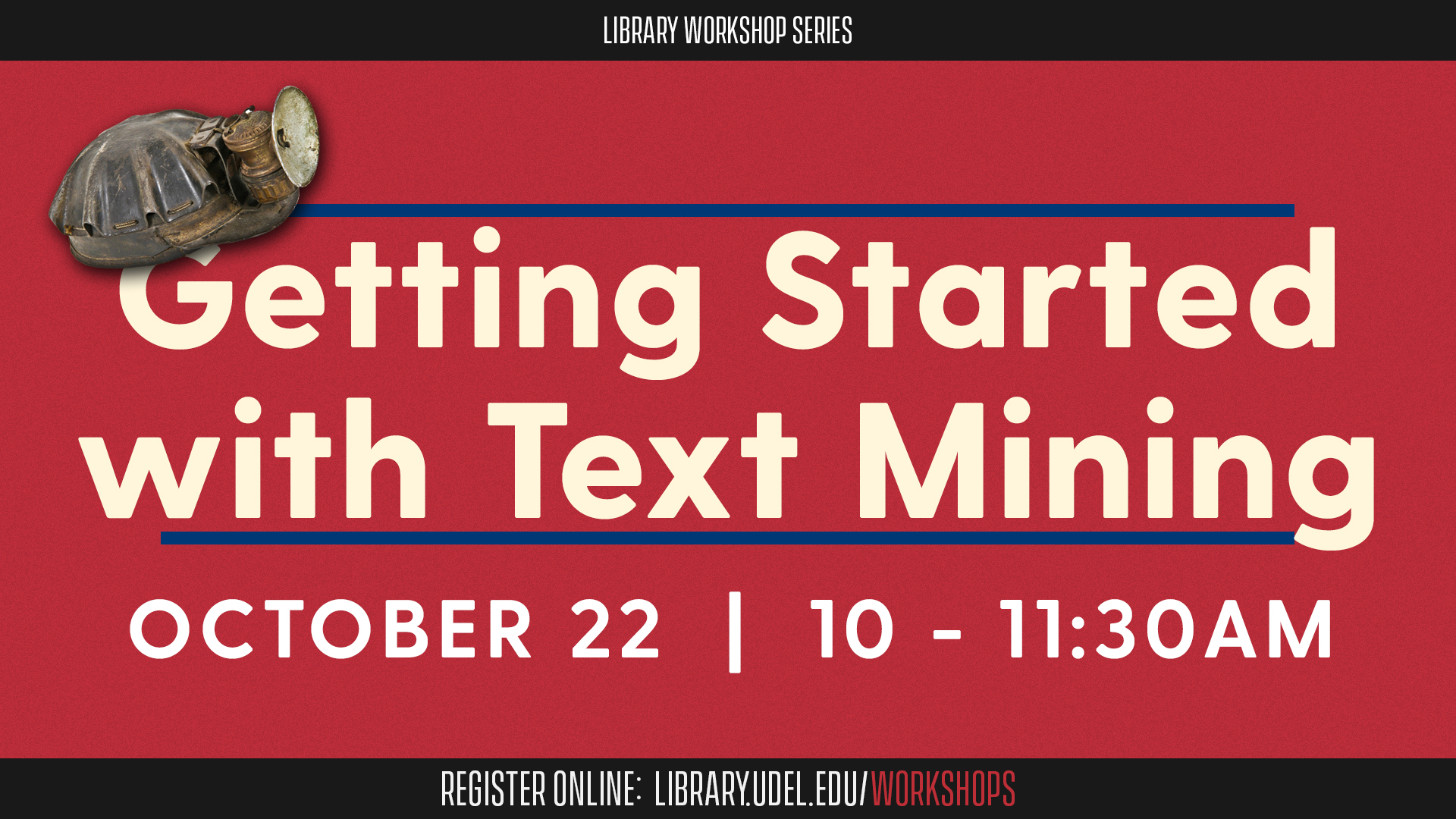 This event has ended.
University of Delaware Library, Museums and Press
Room A, Student Multimedia Design Center
About this Event
Most of the time we think of text as content, but what if we treated it like data instead? Using the process of text mining, researchers can draw new conclusions about a body of text. They can visualize the most commonly used words and phrases in a collection of books or classify research articles by topic.
During this workshop, explore the basic concepts and methodologies of text mining. You will leave with ideas on how to implement computational text analysis techniques in your own projects with free and accessible tools.
Kayla Abner, digital scholarship librarian, will lead the workshop.
This workshop is open to UD students, faculty and staff. Registration is required as seating is limited.