The Social Life of Maps in Early America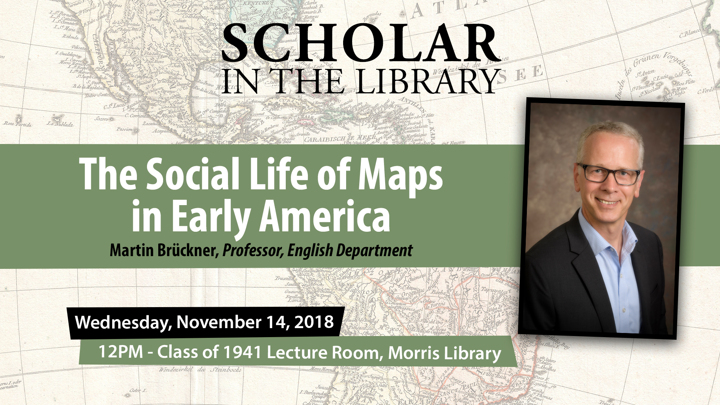 This event has ended.
University of Delaware Library, Museums and Press
Class of 1941 Lecture Room
About this Event
Lecture
Scholar in the Library
Explore how maps provided men and women, ranging from presidents to schoolgirls, with a formidable interactive medium for imagining life in America.
Join Martin Brückner, a professor in the Department of English and co-director of the Center for Material Culture Studies, to discuss the rise of American maps as a much-overlooked media event. Drawing on his recent book, The Social Life of Maps in America, 1750-1860, Brückner will focus on super-sized wall maps and their attending material culture of production and consumption during colonial and early national times.
Lecture
Scholar in the Library