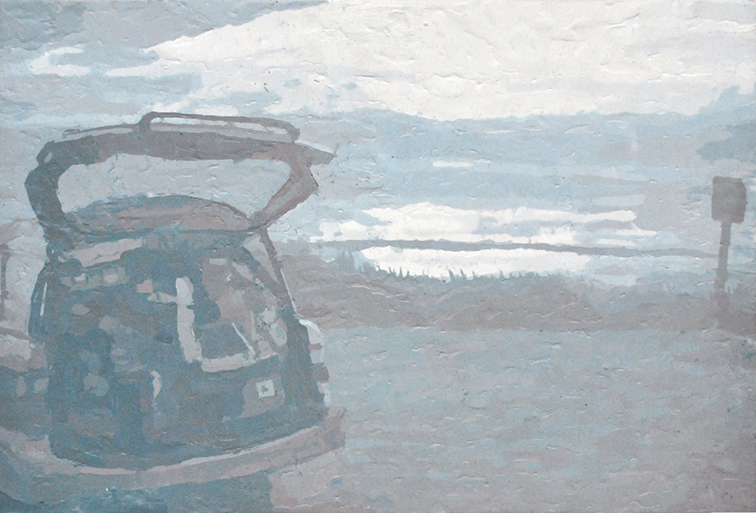 "Hatchback" by Nick King
A Quiet Moment with Alumni Artwork
The Reading Room is a designated quiet area within Morris Library. It is a place for concentration and contemplation. This fall semester, it is also home to "Shhhhhhhhh," the appropriately titled collection of paintings from alumni artist Nick King.
"So much of art seeks to create something profound, enthralling, memorable," King explained of his works on display. "These paintings hope to give the viewer a moment of respite to quiet the clanking of their metal machinery."
The nine paintings installed in the Reading Room were produced between 2016 and 2018. Each painting is based on a photograph from King's personal collection, which he digitally catalogued at Morris Library while he was a student.
King, an interdisciplinary artist who received his MFA from UD in 2017, is the first UD alumni artist to be featured in this pilot program between the UD Library, Museums and Press and the Art and Design Department.