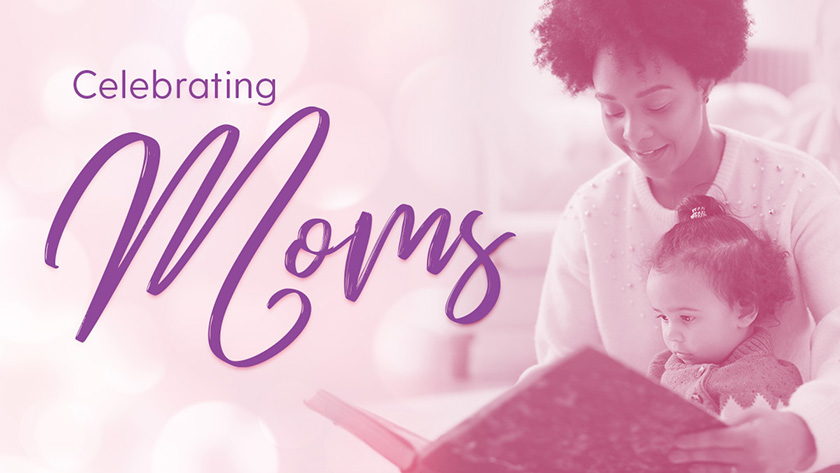 Celebrating Moms on the Page and the Screen
In honor of Mother's Day, we've rounded up a few of our favorite fictional mothers (and motherly figures) from literature, film and television. We've spent so much time with some that they've come to feel like family.
UD students, staff and faculty can check out the books, movies and TV series that gave us these dynamic moms by following the links below.
Books and Movies
Marilla Cuthbert from Anne of Green Gables
Molly Weasley from Harry Potter
Read Books 1-7 | Watch Movies 1-8
Lisa Carter from The Hate U Give
Suyuan Woo, An-mei Hsu, Lindo Jong, and Ying-ying St. Clair from The Joy Luck Club
Margaret "Marmee" March from Little Women
Miss Honey from Matilda
The Aunts from Practical Magic and The Rules of Magic
Ma from Room
Mrs. Murry from A Wrinkle in Time
Movies
Morticia Adams from The Addams Family
Mrs. Gump from Forrest Gump
Helen Parr from The Incredibles and Incredibles 2
Nic and Jules from The Kids Are Alright
Jackie Harrison and Isabel Kelly from Stepmom
Sarah Connor from the Terminator series
Television
Rainbow Johnson from Black-ish
Watch Season 1
Linda Belcher from Bob's Burgers
Watch Season 1
Jessica Huang from Fresh Off the Boat
Watch Season 1
Lorelei Gilmore, Emily Gilmore and Mrs. Kim from Gilmore Girls
Watch Seasons 1-7 and the "A Year in the Life" Special
Claire Dunphy and Gloria Delgado-Pritchett from Modern Family
Watch Seasons 1-9
Gemma Teller Morrow from Sons of Anarchy
Watch Seasons 1-7
Joyce Byers from Stranger Things
Watch Season 1