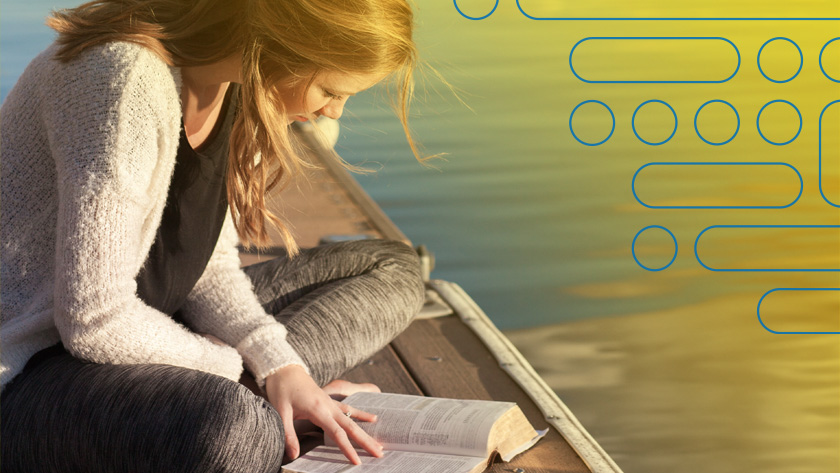 Bringing the First State Home
Add a little Delaware to your summer reading list!
Whether you're looking for fiction, romance, mysteries and thrillers, or even something for younger readers, browse a variety of titles from our collection that are set in the First State.

The Saint of Lost Things by Christopher Castellani (2005)
Centered on a young Italian immigrant couple during the 1950s, this novel tells the story of the troubled but determined residents of a tight-knit Italian neighborhood in Wilmington and how their prayers are answered in unexpected ways. While the book can be read on its own, the story of the young wife's life in Italy is told in A Kiss from Maddalena (2003), and the couple's story continues in Delaware in All This Talk of Love (2013).
The Book of Unknown Americans by Cristina Henríquez (2014)
A family who have lived their entire lives in Mexico move to Delaware in hopes that the new surroundings will allow the 15-year-old daughter to get well after an injury. The story that unfolds is shaped by guilt, love and responsibility.
West of Rehoboth by Alexs D. Pate (2001)
Set in the early 1960s, this coming of age story focuses on 12-year-old Edward Massey, whose family spends each summer in a segregated Rehoboth Beach where they can escape the turmoil of Philadelphia, as he tries to learn more about his mysterious uncle.
Additional Titles
The Miss America Family by Julianna Baggott (2002)
Microbe by Bill Clem (2007)
A Gentleman's Game by Tom Coyne (2001)
Fight Club by Chuck Palahniuk (1996)

I'll Be Your Blue Sky by Marisa De Los Santos (2018)
After a brief meeting in the weeks before her death, Edith leaves the newly single Clare a house in a small seaside town in Delaware. As Clare explores the house, she finds new insights about the house and its former owner.
Once Upon a Wine by Beth Kendrick (2016)
This is one in a series of books set in the "charming seaside town" of Black Dog Bay, Delaware. In this installment, Cammie returns to Black Dog Bay, where she spent her childhood summers, to help her aunt run a vineyard and to fall in love.
Courting Ruth by Emma Miller (2010)
In this religious romance set in Kent County, Ruth begins to rethink plans for her future after she meets a young man who wants to settle down from his wild ways.
Additional Titles
Rachel's Choice by Judith E. French (1998)
Delaware Weddings: Three-in-One Collection by Jennifer Johnson (2011)
Devlin's Light by Mariah Stewart (1997)

Sunburn by Laura Lippman (2018)
Polly and Adam meet at a local tavern in the small town of Belleville, Delaware. What follows is a summer of love, secrets, betrayal and murder.
Pretty As a Picture by Elizabeth Little (2020)
Set on a small island off the coast of Delaware, a film editor working on her next project gets wrapped up in the investigation of the real-life murder that the movie is about.
Final Price by J. Gregory Smith (2009)
Two reunited homicide detectives in Wilmington pursue a serial killer, a local car salesman who goes after prospective clients who walked away from the deal.
Additional Titles
Port Mortuary by Patricia Cornwell (2010)
Murder in the Fenwick Island Lighthouse by Wade B. Fleetwood (1986)
Murder at the Henlopen Inn by Wade B. Fleetwood (1986)
The Beach Affair by Barbara Johnson (1995)
The Judas Pool by George Owens (1994)

Elle of the Ball by Elena Delle Donne (2018)
A seventh grader at a private school in Wilmington, Elle is 12 years old and six feet tall. As she balances basketball practice with ballroom dance, she'll have to find a way to remain herself.
When the Shadbush Blooms by Carla Messinger, Susan Katz and David Kanietakeron Fadden (2007)
In this picture book, two Lenni Lenape girls—one from the past, the other from the present—live through the seasons in Delaware. The story of each girl highlights tradition, change, and the importance of staying close to family and the land.
The Unbearable Book for Unsinkable Girls by Julie Schumacher (2012)
In this YA novel, four very different small-town Delaware high school girls are forced to join a book club over summer vacation with their mothers.
Additional Titles
Jasper Dash and the Flame-Pits of Delaware by M.T. Anderson and Kurt Cyrus (2007)
Zwaanendael: Valley of the Swans by H.A. Maxon, Claudia H. Young and Lesley M. Etherson (2000)
Red Bird by Barbara Mitchell (1996)
Spindrift by Colby F. Rodowsky (2000)
Anyone But You: A Novel in Two Voices by Lara M. Zeises (2005)

While the First State may not be the central setting for these titles, Delaware is the location for at least some of the storyline in each of these novels.
No Good Deeds by Laura Lippman (2006)
Beloved by Toni Morrison (1987)
True Justice by Robert K. Tanenbaum (2000)
In the Beauty of the Lilies by John Updike (1996)
The Underground Railroad by Colson Whitehead (2016)