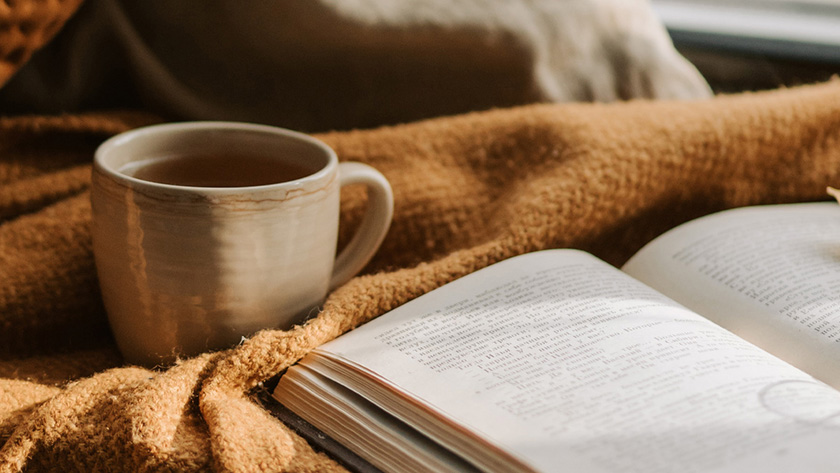 10 Heartwarming Reads for the Holiday Season
Embrace the joy of the holiday season with books that will leave you feeling hopeful, inspired and as warm as a mug of hot cocoa.
While several of these selections feature heavy topics and many of them may bring you to tears, they all have the power to uplift, charm and stay with you well into the new year.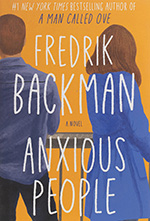 Anxious People by Fredrik Backman
Contemporary Fiction
This isn't your average novel about a bank robber and a hostage situation. Yes, it tells the story of a failed bank robber who takes everyone hostage during an open house for an apartment, but it's so much more than that. Told from multiple viewpoints, this quirky read underscores the impact we have on one another and the fact that we're all anxious people with more in common than we realize.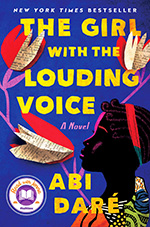 The Girl with the Louding Voice by Abi Daré
Contemporary Fiction / Coming of Age
Simultaneously heartbreaking and heartwarming, this powerful novel tells the story of Adunni, a young Nigerian girl who longs to get an education so she can find her "louding voice" and speak up for herself. Despite the seemingly insurmountable obstacles in her path, Adunni finds joy and hope in the most difficult of circumstances as she continues to fight for her dreams—and inspire us all.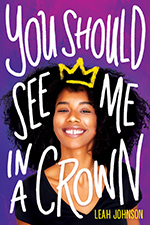 You Should See Me in a Crown by Leah Johnson
Young Adult / Romance
When Liz Lighty's financial aid falls through, she decides to run for prom queen to earn the scholarship that comes with the crown. Terrified of the spotlight, the only thing that makes the competition bearable is the new girl in school, who is also vying for the title. In this joyful celebration of individuality and self-worth, you'll be rooting for Liz from the first page.
The House in the Cerulean Sea by TJ Klune
Fantasy / Romance
Linus Baker is a by-the-book caseworker for the Department in Charge of Magical Youth. When Linus travels to an orphanage on a mysterious island to determine whether the children living there are dangerous, his solitary, grey world is overrun by color, warmth and possibility. In this whimsical story about found family, you'll find plenty of charm and magic.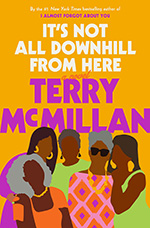 It's Not All Downhill from Here by Terry McMillan
Contemporary Fiction
At 68, Loretha Curry doesn't believe her best days are behind her. But when an unexpected loss turns her world upside down, she relies on her tight-knit group of friends—each living with their own struggles—to help Lo figure out what she's going to do with the rest of her life. This novel is an ode to friendship and a reminder to live life to the fullest.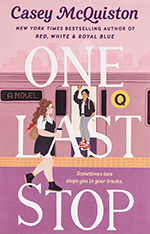 One Last Stop by Casey McQuiston
Supernatural / Romance
August believes the only smart way to go through life is alone. So, when she moved to New York, she never expected to find friends, a community or Jane—the gorgeous girl in a leather jacket she meets on the subway. The problem? Jane is a punk rocker from the 1970s, stuck in time—and stuck on the Q train. In this romantic comedy, August will do everything she can to set Jane free.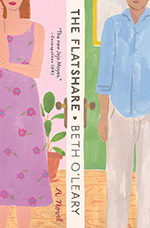 The Flatshare by Beth O'Leary
Contemporary Fiction / Romance
Have you ever found a Post-It Note romantic? Tiffy and Leon share a flat, but due to their opposing schedules, they've never met. When they begin to communicate with one another via sticky notes, the two roommates build a friendship that leads to something more. Told from the alternating perspectives of Tiffy and Leon, this is a feel-good read for the romantics at heart.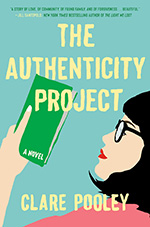 The Authenticity Project by Clare Pooley
Contemporary Fiction
A lonely, retired artist writes the truth about his life in a green notebook and leaves it in his local café. As others find the notebook, they add their own truths to the pages. Soon, these strangers find each other in real life, leading to unexpected friendships and love. The honesty and bravery of these characters may inspire you to put your real self forward to find happiness, too.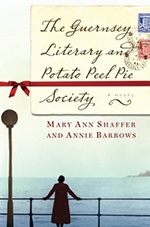 The Guernsey Literary and Potato Peel Pie Society by Mary Ann Shaffer and Annie Barrows
Historical Fiction
When writer Juliet Ashton receives a letter from Dawsey, a member of the title literary society, she begins a journey of self-discovery. As Juliet corresponds with other society members, she learns about their island, their taste in books, and the impact the recent German occupation during World War II has had on their lives. Written as a series of letters, the novel highlights the power of friendship and literature.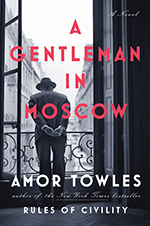 A Gentleman in Moscow by Amor Towles
Historical Fiction
In 1922, Count Alexander Rostov is deemed an unrepentant aristocrat. His punishment is to spend the rest of his life inside the Metropol, a luxury hotel across the street from the Kremlin. Despite the confines of the Metropol, the Count lives a full and fascinating life alongside characters so well developed you will feel like you've stayed in the hotel, too.