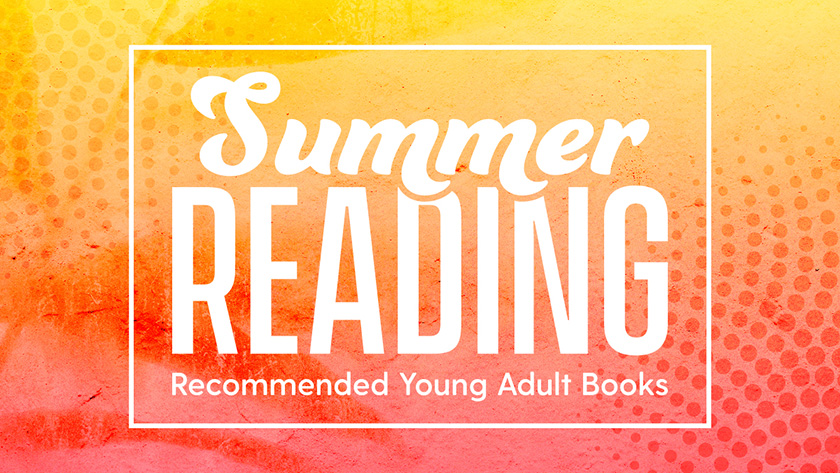 10 Young Adult Books to Add to Your Summer Reading List
Whether you're spending a day at the beach, taking a road trip or relaxing in the air conditioning, summer is a great time to delve into a good book.
Handpicked by Ameerah Stafford, one of our resident experts on young adult literature and the associate director of the Education Resource Center, the titles below are worth adding to your summer reading list if you're a fan of YA novels.
UD students, faculty and staff can check out these titles through the Library Pickup Service.
—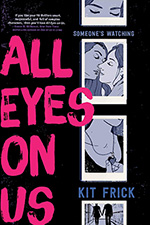 All Eyes on Us by Kit Frick
Myster/Thriller/LGBT
Told through the alternating perspectives of the two female leads, this story follows Amanda and Rosalie—two girls who come from different worlds, but find they have more in common than they realize. Their paths intertwine when an anonymous texter threatens to spill their secrets and uproot their lives.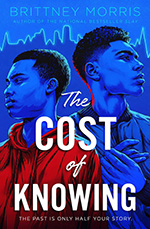 The Cost of Knowing by Brittney Morris
Fantasy/Contemporary Fiction
Teenager Alex Rufus is trying his best. But he's often distracted by his curse of seeing the future every time he touches an object or person. When Alex touches a photo that shows him his little brother's imminent death, Alex races against time, death and circumstances to save him.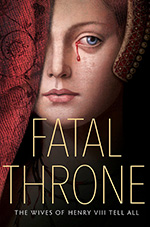 Fatal Throne: The Wives of Henry VIII Tell All
Historical Fiction
In this fictionalized, first-person narrative, seven award-winning YA authors—Candace Fleming, M.T. Anderson, Jennifer Donnelly, Stephanie Hemphill, Deborah Hopkinson, Linda Sue Park, and Lisa Ann Sandell—illuminate the lives of Britain's King Henry VIII and his six wives from each of their respective viewpoints.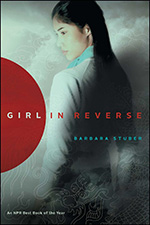 Girl in Reverse by Barbara Stuber
Historical Fiction
Lillian Firestone is Chinese, but the kids in her 1951 Kansas City high school can't separate her from the North Koreans that America is at war with. Sick of the racism she faces at school and frustrated that her adoptive white family just sees it as "teasing," Lily begins to search for her birth mother alongside her brainy little brother and an artistic genius in hopes of finding the long-buried real story of her past.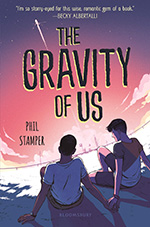 The Gravity of Us by Phil Stamper
Romance/LGBT
Cal's volatile father has been picked to become an astronaut for NASA's mission to Mars. For Cal, this means leaving Brooklyn—and his career plans as an aspiring journalist—to move to Houston, Texas. There, he meets and falls for Leon, whose mother is also an astronaut, but as the frenzy around the mission mounts, Cal suspects secrets are being kept from the families that could change everything.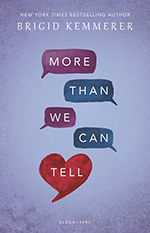 More Than We Can Tell by Brigid Kemmerer
Romance/Contemporary Fiction
When Rev Fletcher and Emma Blue meet, they both long to share secrets with one another. Rev's secret is that he was abused by his birth father; Emma's is about her parents' failing marriage and an online troll who truly frightens her. But when Rev and Emma's situations turn dangerous, their trust in each other will be tested. This is a companion book to Kemmerer's Letters to the Lost.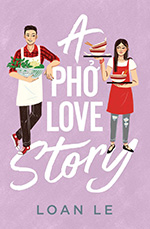 A Pho Love Story by Loan Le
Romance/Contemporary Fiction
Bảo Nguye̋n works at his parents' phở restaurant—as his parents' fifth favorite employee. Linh Mai dreams of pursuing a career in art, while working practically full-time at her family's phở restaurant. Bao and Linh have never even had a class together, but sparks fly after a chance encounter. Can this relationship survive their families' feud?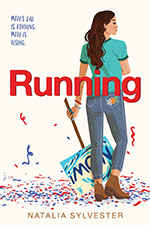 Running by Natalia Sylvester
Contemporary Fiction
When Cuban American teenager Mariana Ruiz's father runs for president, she starts to see him with new eyes. This coming-of-age story is a literary blend of privilege, politics, family and standing up for oneself that asks the question: How do you find your voice when everyone is watching—and when it means disagreeing with your father publicly?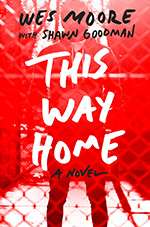 This Way Home by Wes Moore with Shawn Goodman
Contemporary Fiction/Sports
Elijah knows basketball better than anyone else around him. But when the street gang Blood Street Nation wants him and his team to wear the gang's colors in the next big tournament, Elijah's love of the game is thrown into jeopardy. While the team stands up to the gang, it comes at a terrible cost, and Elijah turns to unlikely friends to save his neighborhood and rebuild the community.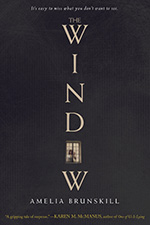 The Window by Amelia Brunskill
Mystery/Thriller
After her twin sister, Anna, falls to her death while sneaking out of her bedroom window, high school sophomore Jess suspects foul play. As Jess sets out on a crusade to uncover more about the unexplained circumstances surrounding Anna's death, she discovers that her sister kept many dark secrets.