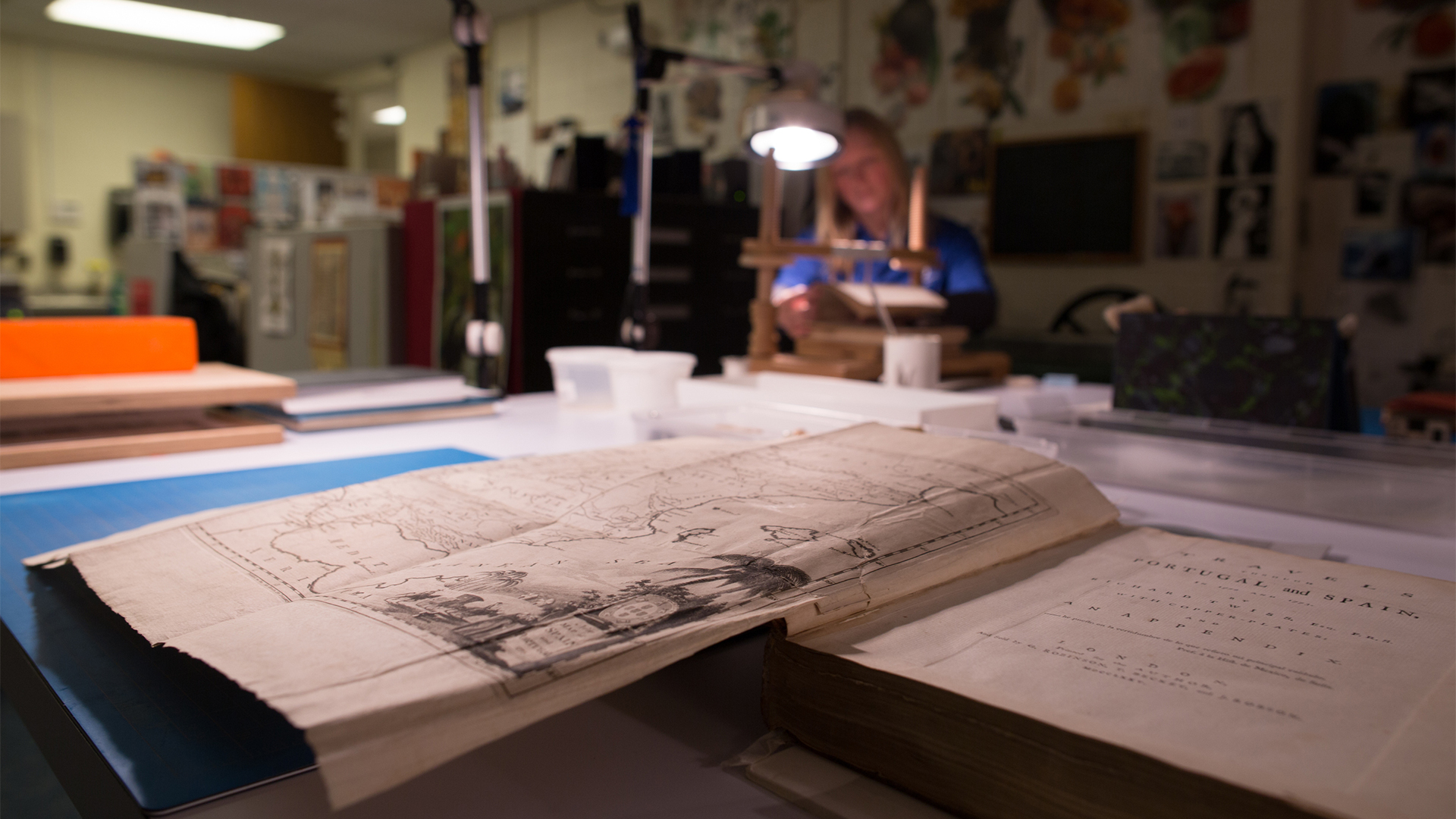 With the Library, Museums and Press, users can step into history through archives that include manuscripts, maps, artwork, gems, pamphlets, photographs and other ephemera. Through your support, these collections can be expanded and digitized—preserving our heritage while making it globally accessible for faculty and students to unearth new discoveries. Your gift would support:
Digitizing Collections: Properly preserving items in the collections requires highly specialized, cutting-edge technical equipment. With your support, the rare and unique materials within the collections will be digitized using the highest quality equipment to ensure they are accessible for scholars around the world.
Expanding Electronic Databases: Access to electronic databases is critical for successful research and advanced study. With new and emerging fields of research appearing throughout the academic sector, your support will ensure resources and databases are available in all fields and formats.
Acquiring Art: Located on the Newark campus, Mechanical Hall Gallery, the Mineralogical Museum and Old College Gallery house art, minerals, gems and specimens that support research in art, art history, art conservation and geology. Your support will enable further acquisition of rare and unique materials in these areas or begin another innovative collection.