A Message from the Vice Provost to Deans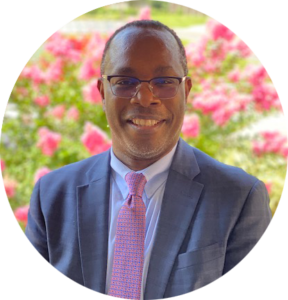 Dear colleagues,
I write today to share the reopening plans for the University of Delaware Library, Museums and Press that have been approved by the University.
Thank you for your patience as we worked through the process of getting the plan approved. As you know, we are all extremely concerned about the health and safety of our community. This principle has guided and will continue to guide all our decisions as we continue our core mission of contributing to the success of the UD community.
We will continue to offer virtual services, including research assistance, consultations, workshops and teaching collaborations, at least through the end of the calendar year 2020. You may access these services from our website, library.udel.edu, and you may also consult the Library liaison for your academic discipline or college.
Library collections continue to be available online, with expanded access to e-books and streaming video. Beginning August 10, 2020, we will offer a pickup service for books, videos, and selected multimedia equipment. Information about using the Library Pickup Service can be found here. You may continue to search the Library catalog to locate the physical items you need. After placing your request, we will notify you when the requested items are ready to be picked up at Morris Library. Materials from our branch libraries on the Newark campus (the Chemistry Library, Physics Library and Education Resource Center) will be made available at the Morris Library pickup location.
We know that for some UD community members browsing the stacks is an important feature for serendipitous discovery. Please watch this video demonstration on how to browse the stacks virtually.
UD faculty, staff and students may use the Article DELivery Service, which provides scanned copies of articles or book chapters from the UD Library's print collection for instruction and research.
On the first day of classes (September 1, 2020), we expect Morris Library to be open to the campus community with some limitations, as follows:
In order to observe physical distancing and to limit population density within the building, our seating capacity has been reduced and appropriate seating clearly labeled. Not all areas of the building may be accessible.
Face coverings must be worn at all times while in the building.
The building will have reduced hours.
Only users with a valid UD ONEcard will be admitted.
We will offer staffed services from a single service point during limited hours. Virtual services will remain available.
The book stacks will be inaccessible to users. Please visit the Library Pickup Service page to request the items you need.
Faculty, staff and students may access Special Collections by appointment only.

Please

contact us

to request an appointment.

To ensure physical distancing, we will offer fewer public computing stations. As an alternative, we are offering remote access to approximately 30 computers with a variety of software. More information about remote access will be provided by September 1.
As printing locations elsewhere on campus will be unavailable, we strongly suggest students use digital formats instead of relying on printing. Printing will be available via Library public and remote computers.
We ask that you observe and comply with all signs throughout the building.
The Museums will remain closed through the fall semester.
We recognize that these changes may cause some inconvenience and apologize in advance for that. We also know that you understand the necessary precautions we must take in order to keep our campus community safe and healthy.
If you have any questions about our services for the fall term, please contact us at Ask the Library.
Thank you and stay safe!
Cheers,

Trevor A. Dawes
Vice Provost for Libraries and Museums and May Morris University Librarian