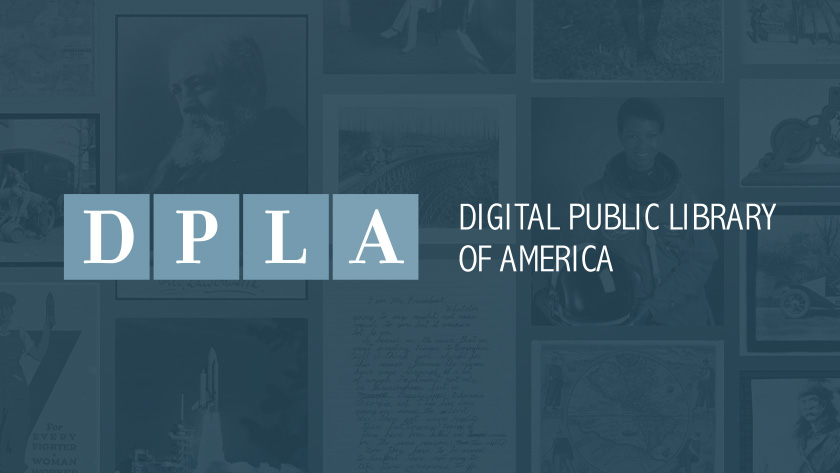 Casting a Wide Net for Research Materials
Looking for resources to support your next research project? Turn to the Digital Public Library of America (DPLA), where you can easily search the digital collections of libraries, archives, museums and other cultural heritage institutions across the country at one time.
DPLA searches filter through more than 44 million resources, a number that continues to grow as institutions across the country regularly add new materials. These resources include photographs, books, maps, news footage, oral histories, personal letters, museum objects, artwork, government documents and more. All of these research materials are freely accessible and immediately available in digital format, including the digital collections of the UD Library, Museums and Press.
When searching for your research topic in DPLA, you can narrow your results by type, subject, location, date, language and more. For those interested in searching regionally, you will find many of the digital materials that are available from the Library, Museums and Press as well as other Delaware and New Jersey libraries here.
These resources are available thanks to the NJ/DE Digital Collective, a newly established collaborative effort between partner libraries within New Jersey and Delaware to make our unique and distinctive collections more widely available. To expand access to these materials, the NJ/DE Digital Collective joined DPLA in August 2021. Learn more about this collaboration here.