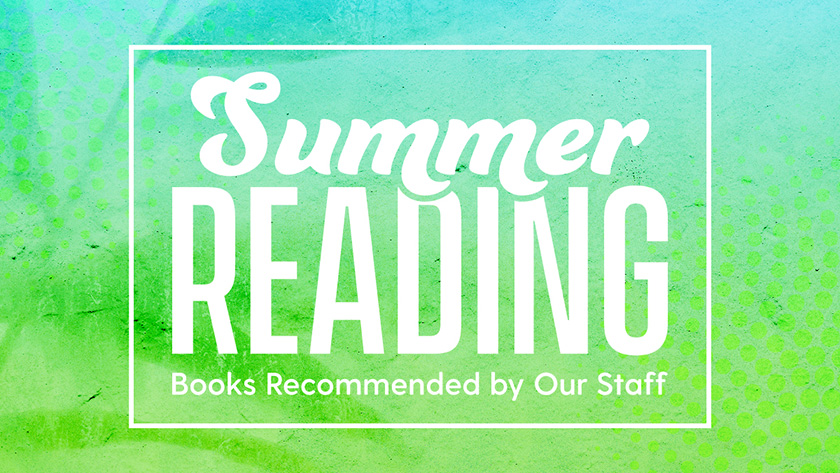 10 Staff Picks to Add to Your Summer Reading List
Looking for your next good read? Our staff are here to help.
Over the past year, many of us have turned to our bookshelves for company and escape. Some of us turned to thrilling and fantastical adventures, while others sought out inspiring and timely memoirs. Here are some of the standouts we recommend.
FICTION
Lauri Perkins recommends …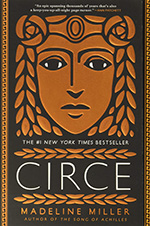 Circe by Madeline Miller
Fantasy / Mythology
Adapted from Greek mythology, this is the origin story of Circe, a witch banished to a deserted island by Zeus. On the island, she encounters a number of famous mythological figures, including the Minotaur, Medea and Odysseus. As she unwittingly draws the wrath of both men and gods, she finds herself pitted against one of the most terrifying and vengeful of the Olympians.
Lauri says: "The writing is wonderful. The author did an amazing job of taking snippets about Circe from mythology and weaving a full, rich life-story."
Becky Tosun recommends …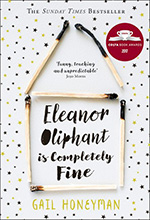 Eleanor Oliphant is Completely Fine by Gail Honeyman
Contemporary Fiction
Eleanor Oliphant struggles with appropriate social skills, tends to say exactly what she's thinking, and avoids unnecessary human contact. But everything changes when Eleanor meets Raymond, the bumbling IT guy from her office. When the two save Sammy, an elderly gentleman who has fallen, the three rescue one another from the lives of isolation that they had been living.
Becky says: "[This book] is a tad bit quirky, but not overly so. I love detective/mystery stories, which this is not, but there is an element of mystery as you try to figure out what's going on with the protagonist, and a plot twist that surprises, but is not annoying. Avoid any spoilers!"
Doris Miklitz recommends …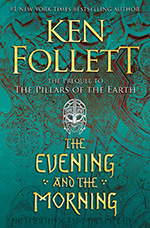 The Evening and the Morning by Ken Follett
Fantasy / Historical Fiction
In this prequel to The Pillars of the Earth, three characters find their lives intertwined as each runs into danger with a clever, ruthless bishop who will do anything to increase his wealth and power. Set in the late Dark Ages when England is facing attacks from the Welsh in the west and the Vikings in the east, the book expands upon the founding of the fictional town of Kingsbridge, England.
Doris says: "I enjoy historical fiction, and have been interested in stories of England pre-1066. The ambitious bishop and his minions cause trouble at every turn. Murder and intrigue feature throughout, and I find myself hoping the protagonists win out."
Meg Grotti recommends …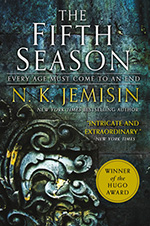 The Fifth Season by N.K. Jemisin
Fantasy / Science Fiction
In the first book of the Broken Earth trilogy, a great red rift has torn into the Stillness, the planet's only continent. The rift is spewing ash enough to darken the sky and end civilizations, prompting wars across the Stillness as nations try to get through the long dark night. As the world is on the verge of ending–again–a woman named Essun must hide her secret powers and find her kidnapped daughter in this story of power, oppression and revolution.
Meg says: "How do we transmit knowledge? How do the structures and expectations of a culture elevate some and oppress others? These are just some of the compelling questions of our time that this masterwork of science fiction/fantasy addresses. Not for the faint of heart, but an absolutely glorious read with some of the best world-building I have had the pleasure of experiencing in the genre."
Allison Ebner recommends …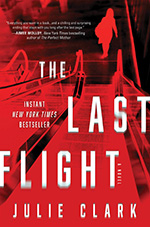 The Last Flight by Julie Clark
Thriller / Mystery
A chance meeting in an airport bar brings together Claire and Eva, two women desperate to disappear. Together, they make a last-minute decision to switch tickets. But when the flight Claire was supposed to be on goes down, Claire realizes she is cut off and out of options. With the news of her supposed death about to explode in the media, Claire assumes Eva's identity–along with the secrets Eva fought so hard to keep hidden.
Allison says: "This is a thriller that pulls you in and doesn't let you go until the very last page. Clark makes it so easy to get invested in the dual plot lines of Claire and Eva, rooting for their great escapes as I sat in total suspense with each turn of the page, never quite sure of the danger that could be lurking. If you love thrillers, don't sleep on this one!"
David Cardillo recommends …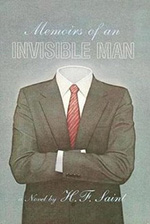 Memoirs of an Invisible Man by H.F. Saint
Science Fiction / Fantasy / Thriller
After a freak accident renders stock analyst Nick invisible, he is chased by intelligence agents while trying to live with the reality of being invisible. He quickly realizes that while there are obstacles that come with invisibility, there are quite a few opportunities, too.
David says: "An excellent thriller about a man turned invisible in an accident, chased by a government agent, and who is trying to retain his freedom while having some semblance of a life. It is a tale of inventiveness and adaptation as Nick adapts to his new invisibility, both to use it to his advantage while learning his limitations that could get him caught by Agent Jenkins and his men."
Shelly McCoy recommends …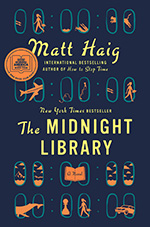 The Midnight Library by Matt Haig
Fantasy
Between life and death there is a library that contains an infinite number of books, each one the story of another reality. One tells the story of your life as it is, while the others tell of the lives you could have lived if you had made different choices. When Nora Seed finds herself in the Midnight Library, she must search within herself to decide what is truly fulfilling in life and what makes it worth living in the first place.
Shelly says: "This book makes the reader think about our own choices and our own regrets and puts them into context. It is a different kind of book than I normally gravitate to as it was, well, kind of depressing early on, but the book contained just enough fantasy and just enough personal connection to the main character to keep my interest."
NONFICTION
Kayla Abner recommends …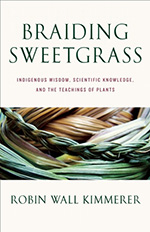 Braiding Sweetgrass: Indigenous Wisdom, Scientific Knowledge and the Teachings of Plants by Robin Wall Kimmerer
Memoir / Environment / Science
As a botanist, Robin Wall Kimmerer has been trained to ask questions of nature with the tools of science. As a member of the Citizen Potawatomi Nation, she embraces the notion that plants and animals are our oldest teachers. In this book, Kimmerer brings these lenses of knowledge together, reframing the relationship between land and humans by exploring themes of reciprocity.
Kayla says: "I found this book on a list of books about nature to read during the pandemic. The writing is simply beautiful and a delight to read, even though the topics are tough sometimes."
Tim English recommends …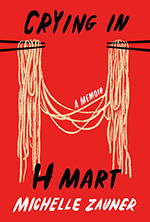 Crying in H Mart: A Memoir by Michelle Zauner
Memoir / Food
In this story of family, food, grief, and endurance, indie rockstar Michelle Zauner shares her experience growing up Korean-American, losing her mother and forging her own identity. As she grew up, Michelle's Koreanness began to feel ever more distant. It was her mother's diagnosis of terminal pancreatic cancer, when Michelle was 25, that forced a reckoning with her identity and brought her to reclaim the gifts of taste, language and history her mother had given her.
Tim says: "Michelle's powerfully moving memoir asks the reader to reflect on their past and current relationships with their own family, and shows how much one's identity is wrapped up in feeling part of a shared community. This lesson struck me in particular since, after losing my own immigrant grandmother recently, I have felt less tied to the particular culture I grew up with and more like a homogenous American."
Meghann Matwichuk recommends …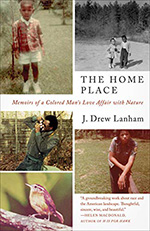 The Home Place: Memoirs of a Colored Man's Love Affair with Nature by J. Drew Lanham
Memoir / Environment / Science
Dating back to slavery, Edgefield County, South Carolina has been home to generations of Lanhams. In this memoir, you meet J. Drew Lanham, an ornithologist and professor of ecology who, over the course of the 1970s, falls in love with the natural world around him. His story is a meditation on nature and belonging, a moving memoir and riveting exploration of the contradictions of black identity in the rural South—and in America today.
Meghann says: "This memoir by ornithologist J. Drew Lanham is at turns funny and angry, but always incisive and beautifully written. Helen Macdonal, author of H is for Hawk, describes it best as a 'groundbreaking work about race and the American landscape, and a deep meditation on nature.'"
—
For more summer reading inspiration, check out 10 Young Adult Books to Add to Your Summer Reading List and 10 LGBTQIA+ Books for the Young Reader's Summer Reading List.